Festival Season in Salento

August is arriving and with it come the festivals, fairs and food events that make the outdoors such a captivating place to be at this time of year. The streets of Salento in Puglia are alive with the sights, sounds and smells of summer.
Every hamlet, village, town and city has its own festa or sagra, usually accompanied by music, sometimes even colourful costumed entertainment as the locals let their hair down.
A sagra is the perfect chance to get in touch with the tradition, the culture, the warmth of the people of this beautiful corner of Italy!
It is a local festival, involving food, historical pageant and cultural events: you will definitely find something for all the tastes! For the visitor to Italy who likes food, the sagra is a highlight of a stay in the Italian countryside.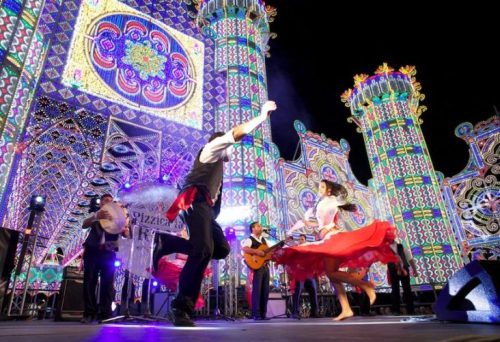 These events are not laid on for tourists, they are an integral part of the fabric of the southern Italian lifestyle. Going to one of these exciting and unique celebrations is an experience not to be missed for anyone visiting Salento in the next few weeks.
How do you find out about sagre when you're on vacation?
Simple: you drive or walk around a small town in Salento and, sometimes in the town itself or just on the outskirts, you'll see signs posted in garish colors along the roadside.
Don't be surprised if a car stops right in front of you to read one!
Click here to find out more!