Salento is called the land of sun, sea and wind

The locals know this and always try to explain to visitors that the secret of a perfect holidy in Salento is to know all the winds!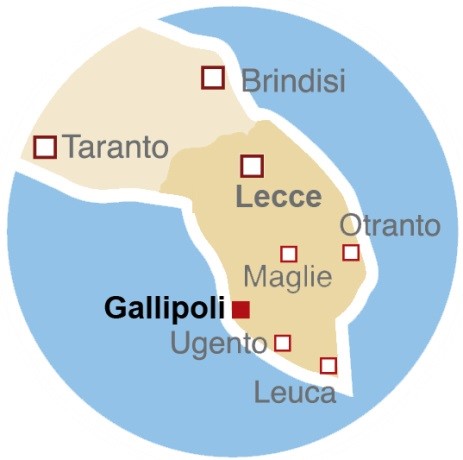 In the morning, after a Salentine breakfast (hot espresso – or iced espresso in the summer – and a pastry) let nature tell you what to do. Va' dove tu porta il vento! (go where the wind takes you) as we say in Italian. With a simple map, your intuition and the help of your concierge, you will have all of Salento before you. It will be easy to orientate yourself and make the right choice!
The Scirocco blows for much of the year. It's a warm, damp wind that comes from the south east . It can make the air a little clammy. According to some people this wind has some strange effects on their health and mood. The Scirocco stirs up the Ionian Sea while at the same time calming the sea along the north Adriatic coast. That means that when the Scirocco blows, the coastal area around Lecce as far as Otranto is calm.
When a hot wind blows from the south, Torre dell'Orso is the perfect choice, with its kilometre-long long sandy beach and crystalline sea. Spending time there is a real pleasure, whether you are swimming or sunbathing! If you prefer slightly more rugged conditions and cooler seas then don't forget the cliffs of Sant'Andrea.. a truly breathtaking spot.
The Scirocco alternates with the Tramontana, a pleasingly fresh, dry wind. On days when the Tramontana blows, the calm seas along the Ionian coast are the perfect choice. Porto Cesario, Gallipoli, Ugento … there's an embarrassment of choice! And make sure you visit the beach known as "The Maldives of Salento". It's near Ugento and is called Pescoluse. It's a veritable paradise.