The Abbey of Santa Maria di Cerrate

According to legend, the Abbey of Santa Maria di Cerrate in Lecce was founded by King Tancredi di Altavilla after the Madonna appeared to him when he followed a deer into a cave. The Abbey was built in the 12th century and housed a group of Basilian monks and with time became one of the most important religious centres in the south of Italy. In 1531 it came under the control of the Ospedale degli Incurabili of Naples, then in 1711 it was sacked by Turkish pirates falling into a state of complete abandonment which continued up until 1965 when the Province of Lecce began a programme of restoration under architect Franco Minissi. The Museo delle Arti e delle Tradizioni Popolari del Salento came into being as a result of this programme. Finally, in 2012, the province put out the project to public tender and entrusted the Abbey to FAI for a period of thirty years, becoming the first beneficiary of the foundation in Puglia.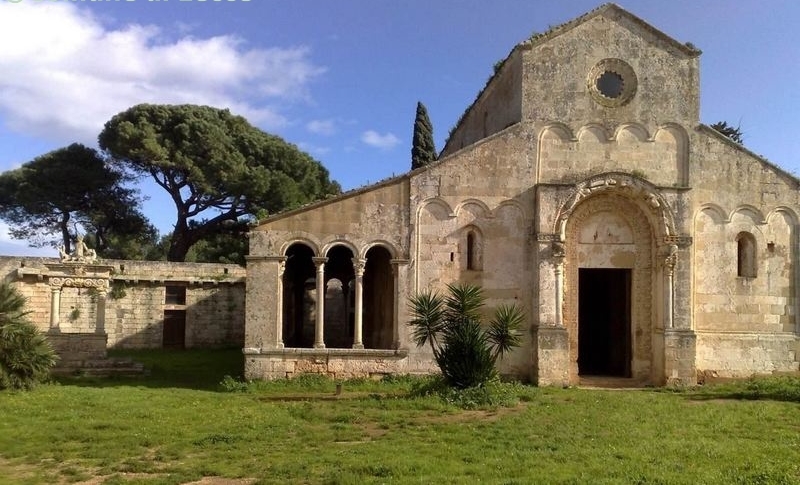 The Vicepresident of FAI, Marco Magnifico, said this: "The Abbey of Santa Maria di Cerrate is your typical extraordinary Italian story of art and agriculture, Eastern monks and noted Napoleonic administrators, of Romanesque sculptors and stonemasons and those fresco artists who wanted to leave behind the constraints of the Byzantine period and rediscover the language of the classics. Cerrate talks to us of generations of unknown men in the lovely olive groves that surround the Abbey, dedicating their lives to this extraordinary landscape and those trees whose fruit was sacrificed to be pressed in the dark bowels of the Abbey.
Cerrate is a place where Italian culture can tell its thousand-year-old story. A place that FAI is offering to treat with the delicacy and respect that it deserves so that it can play the central social, civil and cultural role that is has always played for Puglia, for Italy and for the civilised world."
Watch the You Tube Video here: